Göran Carlson gives CapSek a presence in Piteå
In connection with the investments in fossil-free steel, investments of just over SEK 1,100 billion are now being made in Norrbotten and Västerbotten. Investments that involve a lot of innovation and many tech companies with interesting business ideas.
The region receives very large sums through investments in companies such as SSAB, LKAB, and H2 Green Steel. Investments that created a "Klondyke" potential in the area.
In the region, there is a network of business promotion actors and incubators that help companies in the early startup phase. However, a pure scale-up investor is missing.
CapSek, which has been collaborating with Piteå-based Tailorbird for some time now, is now taking the next step through an establishment in Piteå in collaboration with the entrepreneur and Piteå profile Göran Carlson.
By being on-site, CapSek sees great opportunities to be able to help the small and medium-sized tech companies that operate in what has become Sweden's northern growth cluster.
– We believe that with our platform for sourcing and value creation, together with Göran Carlson's local anchoring and established network, we are laying the foundation for good investments in the region. The investment is completely in line with CapSek's strategy to identify growth companies in growth regions mainly outside Stockholm through local anchoring, says CapSek's CEO Henrik Jerner.
For over 20 years, Göran Carlson has successfully run the angel investment company Carlson Invest, which has invested in Sweden, Hong Kong, Spain, the Czech Republic, and the USA, mainly in tech.
– As a Norrbottninger, I have all my life run a company with an international outlook, while at the same time, I wanted to see regional growth. CapSek and I quickly realized that we share values. Together, we can help many tech companies in the north that have nice, scalable business models to take the next step in their development. We have already identified about ten companies in everything from the mining industry to the space industry and look forward to becoming the first purely investment company with a focus on tech companies in the scale-up phase up here in the north, says Göran Carlson.
For more information contact:
Henrik Jerner, CEO Northern CapSek Ventures AB, telephone +46 761 08 65 44
New investment: Arctic Space Technologies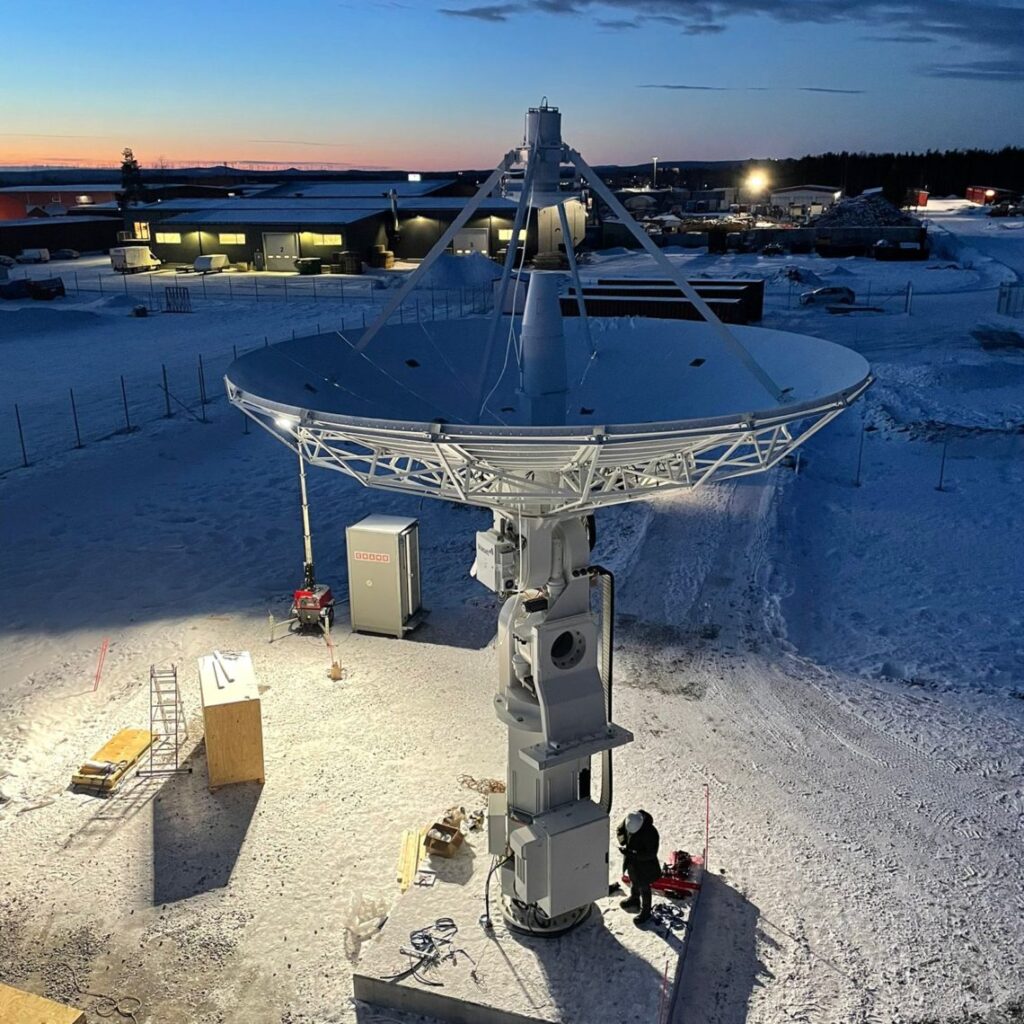 One of the most prominent strengths of Arctic Space has always been our diverse and well balanced team. A team that combined heart and brain to create the amazing opportunity that this journey has turned out to be.
As we grow with number of partners, clients and suppliers, it is a natural step to also extend the team with additional heart and brain, excitement and inspiration. Arctic Space will during the upcoming year begin a journey of growth, a journey that will require more experience and an even more diverse team than before.
To be part with us on this journey we are all incredibly proud and happy to welcome Göran Carlson with Carlson Invest into the team. His knowledge in financial activities and capital raising is an absolute necessary puzzle piece for Arctic Space to enter into the next phase.
Oxdog and the Finnish Floorball Association sign a long agreement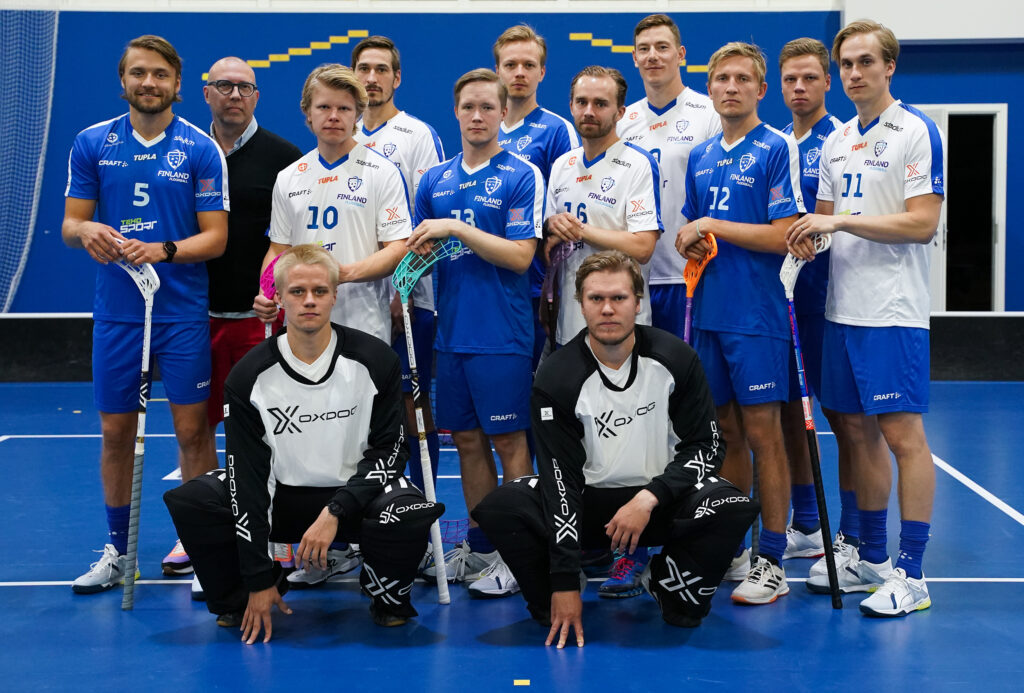 The Finnish Floorball Association and Oxdog have signed a cooperation agreement until the end of 2024. Under the agreement, Oxdog will be the official floorball equipment partner of the Floorball Association.
– Despite its young age, Oxdog has grown rapidly and gained the trust of players. As the reigning world champion, the Finnish national team is a really pleasant partner and supports Oxdog's growth both in Finland and internationally. A fairly large proportion of men's national team players also play with Oxdog already says Marco Sompa, co-founder of Oxdog.
Executive Director Jari Kinnunen reminds of the union's strategic goal of being the best floorball company in the world.
– Achieving that ambitious goal requires success in many areas. A strong partner network is one of them. We need partners who are willing to take advantage of the partnership and thus bring added value to the floorball.
Oxdog is just such a partner. They have top products and a strong brand.
Read more here: https://salibandy.fi/fi/uutiset/oxdog-ja-salibandyliitto-pitkaaikaiseen-yhteistyohon/
Promo video from the federation: https://www.youtube.com/watch?v=Pb59x_-XLUs&feature=emb_title
Check-in Scan awarded again

Barcelona: Carlson Invest proudly announces that Check-in Scan once again has been selected as one of the best startups in its branch.
In its fourth consecutive year, the VrTech Startup Competition sponsored by Rentals United and Howzat Partners, aims to bring the most innovative young startups in the vacation rental industry into the limelight.
This year's three finalists have been announced and the competition will move on to the final round at the Vacation Rental World Summit on 10-11 October 2020. From a total of 19 participating startups, three finalists were chosen by different sets of judges:
"Finalist: Revyoos, chosen by a jury of property managers, is the only all-in-one review aggregator for short-term rentals.
"Finalist: Domo by Ki, chosen by a jury of experts and investors, is revolutionising in-room / house guest experience by offering an innovative digital approach to entertainment and concierge services upselling.
"Finalist: Check-in Scan, chosen by the general public, is a guest registration app that lets property managers quickly scan in their guests' photo IDs and send them to the police for security checks. It's a fast and easy way to automate your check-in process and meet all legal requirements. The app helps to work with the new tourism rental laws that require property managers to collect guests' details and obtain their signatures for the "parte entrada de viajeros"."
Read more here: https://shorttermrentalz.com/news/finalists-vrtech-competition-2020/
New investment in The Fit
Investment in The Fit who solves a global environmental problem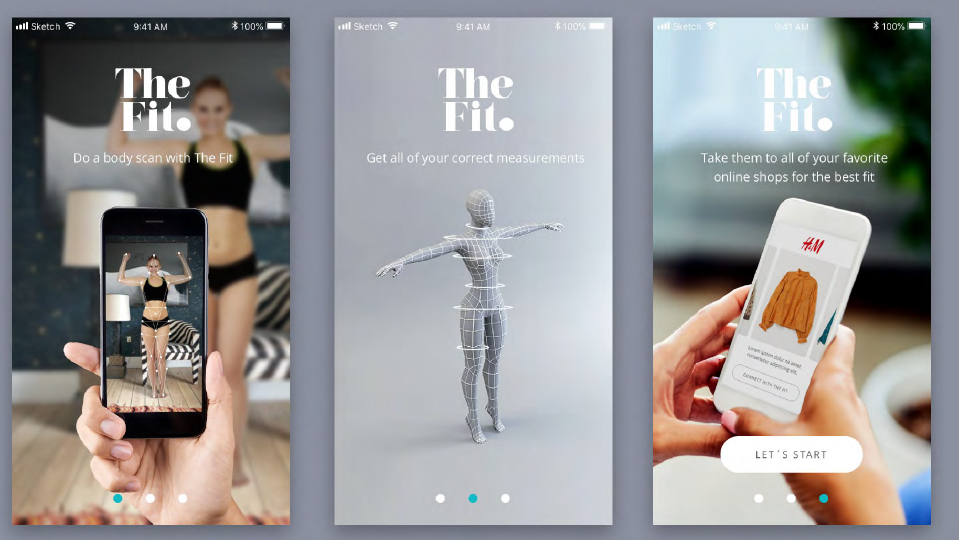 The Fashion Industry is the 2nd most polluting industry in the world. $100 billion worth of apparel is returned. Return levels are as high as 50% and 72% is because of poor fit.
The Fit has the solution. Their app is turning every smartphone into a body scanner, providing data-driven size- & fit recommendations in e-commerce. With a mobile body scanning solution for extracting body data from images and an intelligent recommendation engine brings insight to retailers and personalized user experiences to online shoppers.
Carlson Invest is now proud part-owners of this highly advanced company together with global business angels.
Swedish investment into a Spanish Mobile App Startup!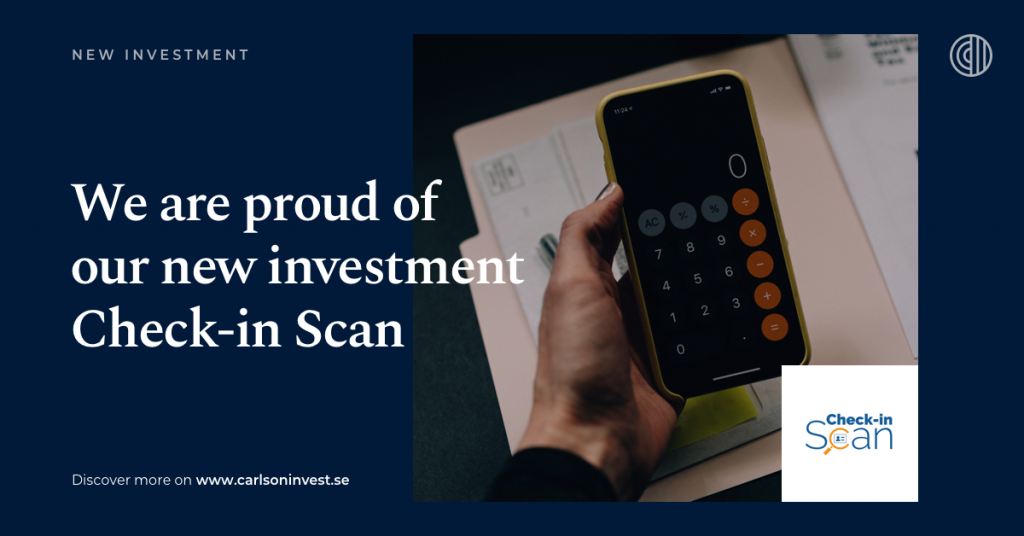 The AirBnB phenomenon has revolutionized and disrupted the vacation rental marketplace, so much so, that many countries around the world are having to implement measures that will bring this flourishing industry into legal alignment with traditional hospitality, e.g. hotels, hostals, campings and so forth. As an example, most vacation rentals around the world require a permit or license, some countries collect tourist taxes and a lot of countries require collecting the guest ID´s, after all, wouldn´t you want to know who is staying in your vacation rental? Spain is one of these countries where accommodation hosts have to fulfil 5 tasks for legal compliance or else face large fines for not reporting their guests to the authorities.
When I discovered how painful & time consuming the process was for vacation rental owners and companies having to collect guest ID´s, obtain a guest signature on an arrival form, report these guests into the police systems within 24 hours and keep an ongoing log book for 3 years, I realized there was a massive opportunity on the horizon for a mobile app that could fulfil this process in a simple Scan, Sign & Send workflow" says Ben Smith, CEO of Check-in Scan, a Spanish startup based in Málaga which is making waves within the hospitality industry with enquiries from all around the world.
The mobile app uses the latest technology to scan the fields on the ID´s in real time and is currently processing 20 guests per second and has vacation rental properties, hotels, hostals and even camping's and caravan parks on its client portfolio.
"We are extremely impressed with Check-in Scan´s track record and potential for international growth, an investment was a no brainer after due diligence of course" says Goran Carlson, owner of Carlson Invest AB. This investment will be done parallel with Öhman Invest and hopefully this quite big injection of money will boost Check-in Scan to the next level.
Carlson himself is also involved heavily as senior business advisor in Arctic Business, ranked one of Sweden's top incubators and the world's 7th best incubator affiliated to a University.
We´re delighted to be able to work with Goran, right from day one he has provided valuable business advice, a passion for the business and we´re very excited for the future" concludes Ben Smith.
Some facts:
Based in Spain, 11 employees.
236 leads in 57 countries.
12,676 accommodation units using the app.
Processed 264 000 check-ins with a total of 577 000 guests to this date.
US Embassy heads for Norrbotten county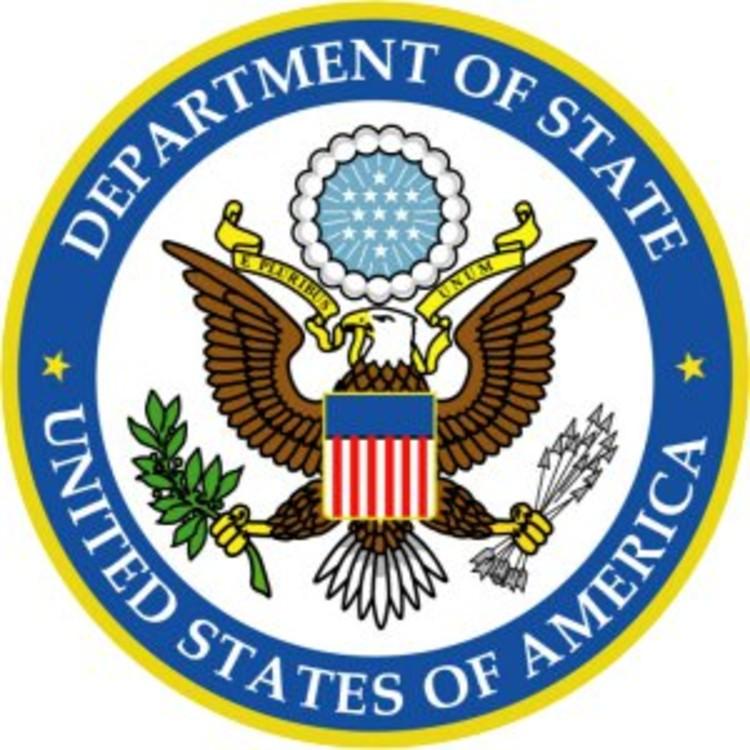 Welcome to listen to our CEO  talking about our activities in the US market in this business collaboration between Norrbotten and the USA, organized by County Administrative Board in Norrbotten, Norrbotten Chamber of Commerce and ESBRI in collaboration with the U.S. Embassy.
5 million SEK to Headbanger Lures via Carlson Invest and Sparbanken Nord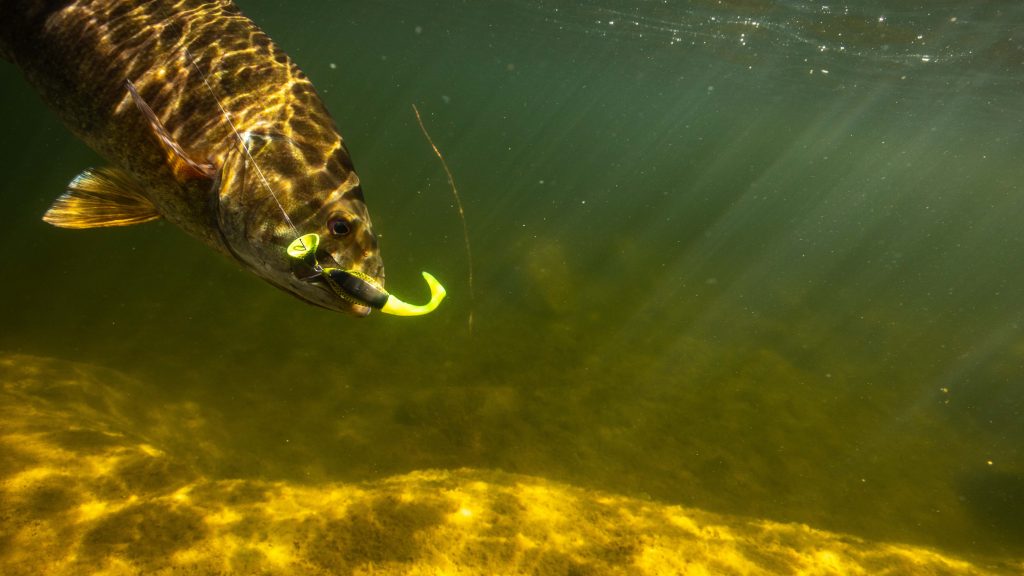 Carlson Invest invests in Headbanger Lures based in Luleå with its subsidiary in Chicago, Illinois. The investment is a bundled deal together with Sparbanken Nord and the total investment is a total of SEK 5 million.
Headbanger Lures develops innovative fishing lures based on a patented invention that gives the bait a completely irregular and vibrant movement.
The lures are currently being sold all over Europe and in North America, but the market is increasing day by day. The majority of sales are made in the United States through the subsidiary Headbanger Lures Inc. North America is a huge market, especially in bass fishing, which is the single largest segment in angling globally.
This is a very exciting company with a patented solution that works in a world market. With these two very good entrepreneurs and with the knowledge we have built up in similar successful companies working with manufacturing in China and sales in a world market, we have good to grow the company says Carlson Invest's owner Göran Carlson.
Headbanger Lures was developed because the artist, Dan Lestander, had been looking for a bait with irregular passage for a long time, but when he couldn't find it, the only solution was to try to construct it on his own.
After several years of experimentation and many dozens of prototypes, the headbanger was invented and then patented.
A validation of the success with this special lure construction is all the innovation awards that Headbanger Lures won, both nationally and internationally. This has led dealers around the world to contact the entrepreneurs with suggestion for cooperation.
The new capital helps to increase production volume in China and to strengthen the brand globally.
Carlson Invest was our first choice as a financing partner. In addition to capital, we wanted to access valuable contacts, relevant experience and know-how, says Martin Engelmark, co-owner and CEO of Headbanger Lures.

It should also be added that Sparbanken Nord provided very good conditions for the total transaction together with Carlson Invest. And I would also would like to give a big thank you to the Export Credit Committee, which via Sparbanken Nord is included as guarantor for the execution of the business. Without a bank such as Sparbanken Nord, we would have been difficult to complete this deal, says Carlson.